For mathematical success:
Whether it's: math education, math learning or math exam: you can be successful with a mathematician researcher!
Professional preparedness, psych support!
Love it? Hate is? Do you need math?
To be successful in math you need your personal math algorithms.
Enjoy real learning with a successful mathematician!
Analyzing and enhancing neurological structure!
Getting not proper math education till the age of 9 can be a cause of near permanent disabilities.
When failures in brainwork occurs, for living brain-structure its a life and death issue to be corrected!
This correction is what we and only we
can perform after 25 years of active research on this field.
With highly detailed and analysed, step by step teaching, we give you everything you need for your mathematical achievements.
Working with a professional, every single synapsis needed, will be in place.
Psychological Support
Everything in our brain, inculding math, is consequence of psychological motives.
As being a mathematician, researching mathematical brainwork and how the brain is learning new knowledge, I can assure you : psychological support is needed for successful math learning, as a damaged structure do always need to be repaired.
Adel
I applied to 3 high-school and I was recorded to all three places.
Nicholas
I am accepted in MIT. For me it's a dream came through!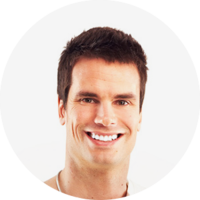 Mike
Graduation? My school teacher wasn't learning lot, but Attila taught everything and I understood it.
Sylvi
I goes to the best High-School. It's incredible, but I could do it! Thanks uncle Attila! :-)
Aron
First the 8th grade admission was scary. But when I knew at HerbalyAttilaSchool, well done.
Natasha
With Attila, my self-confidence problem has solved. After that I had no problem with math! I love it! Thanks!
Registration
Please provide your contact details, and we will get in touch with you as soon as possible!
With this registration I approve for Attila Herbály as data handler handling and storing my provided datas until "withdrawal by e-mail" through e-mail address: herbalyattilaschool@gmail.com
Where do you plan your College or University?